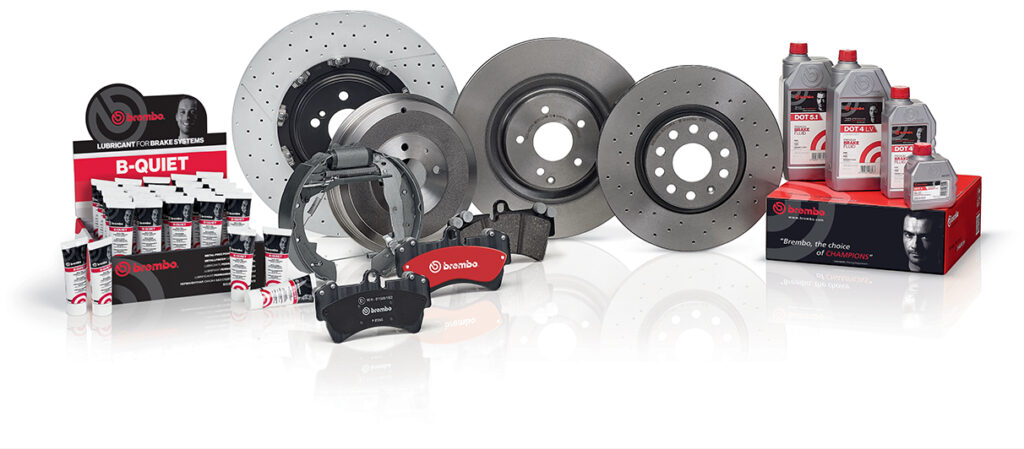 Brembo is a world leader and recognized innovator of disc braking systems technology for vehicles. The company currently operates in 16 countries in 3 continents, with its own industrial premises and sales offices, and more than 7,000 employees stationed all over the world.It all started in 1961 in a small mechanics garage near Bergamo, Italy, run by a man by the name of Emilio Bombassei.
Brembo specialises in performance braking systems and components, as well as conducting research on braking systems. Brembo sells over 1,300 products worldwide, and is known for their aftermarket automotive brake components, including calipers, drums, rotors, and brake lines.
Brembo designs and manufactures each individual part to ensure that it delivers maximum performance as well as
superlative reliability and durability. Brembo brake discs are the industry benchmark for innovation and quality; Brembo brake calipers embody state of the art design and performance; and Brembo brake modules offer unparalleled integration and efficiency for maximum reliability, comfort and durability.
Brembo brakes are also used by a variety of Formula One teams including Ferrari, and brake supplier of the majority of MotoGP teams (Nissin brakes were in use by the Gresini squad in the 2014 season). Since 2012 season, Brembo is also an official brake supplier for IndyCar Series.
AP Racing brakes are also currently used by the GT500 class cars of the Super GT series, the cars of the DTM, as well as the official brake supplier of the Supercars Championship.
We ship full replacement brake kits for all Makes and Models with Free Shipping!