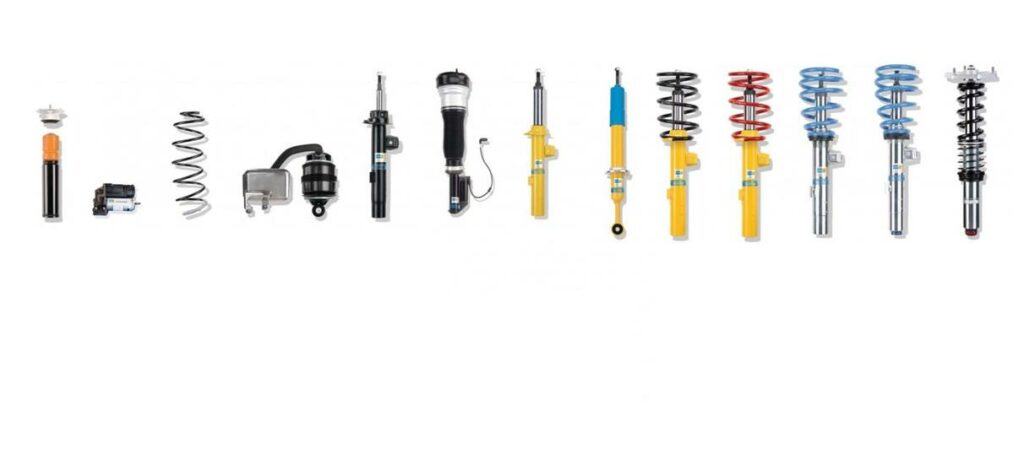 Bilstein is a company founded by August Bilstein in 1873. August started a family-run company in what's today known as the small town of Ennepetal, Germany. The global headquarters of the company is still located in this town.
At first, the company manufactured metal window fittings, which soon became popular in other parts of Germany.
August's son, Hans Bilstein, is credited for helping the company enter the automotive industry after gaining a lot of technical inspiration from working in the United States.
Bilstein released their first line of chrome-plated bumpers for mass-produced vehicles in 1928.

Bilstein is credited with revolutionizing damping technology in 1954 after introducing the first monotube gas pressure shock absorber in a standard production Mercedes-Benz.
The development of this component had a significant impact on driving safety. Gas pressure technology has since been used in countless types of telescope shock absorbers in luxury vehicles.
Shock absorbers and springs serve as the link between the car body and wheel suspension, which is why Bilstein products became an important part of the automotive industry.
The company is known for manufacturing coil springs, dampers, stabilizers, shocks, and struts.
All of the products developed by this brand pass a rigorous testing program to ensure maximum safety and comfort.
What was once a small family business has since turned into a multinational corporation with facilities in four different countries.
Aside from their headquarters in Germany, Bilstein has three facilities in the United States, one in the United Kingdom, and one in China.