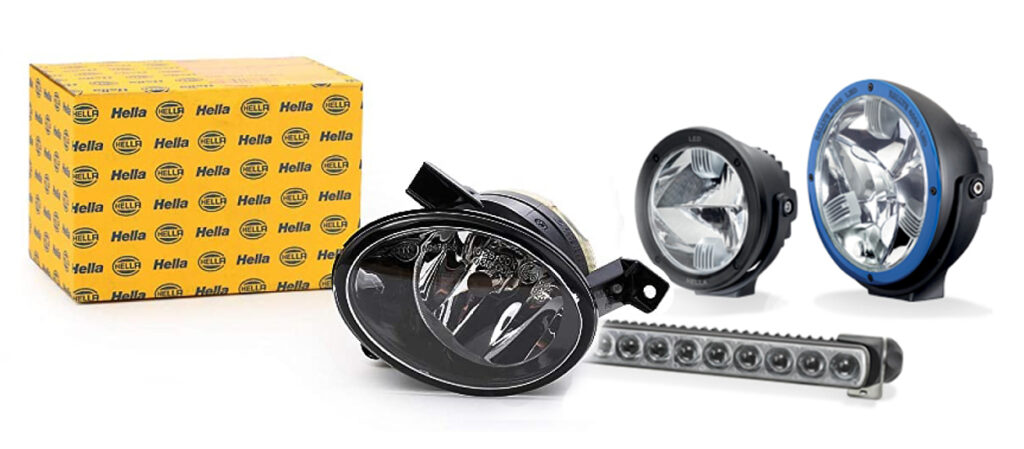 Hella is a German automotive part supplier founded in 1899, only 13 years after the first automobile was invented.
At the time of its inception, the company's main focus was to produce candles, kerosene lamps, and ball horns for carriages.
In 1908, the company started making battery-powered lamps for automobiles.
At the time known as Westfälische Metall-Industrie Aktien-Gesellschaft (WMI), the corporation became an exclusive supplier to the Ford Motor Company in 1936.
The company operated under the name WMI for decades before being renamed Hella KGaA Hueck & Co. in 1986.
Today, it is regarded as one of the largest suppliers of the global automotive industry.

The headquarters of the Hella corporation is located in Lippstadt, Germany.
There are currently 40,000 people in 125 locations spread across 35 countries that work for this company. 
Dedicated to staying ahead of the competition and continuously bring innovation to the automotive industry, Hella employs over 5,800 people in its research and development division.
Apart from the development of innovative technologies, Hella has made numerous strategic partnerships with other companies. Two of their most notable ones include HPBO and BHTC.
The technological expertise gained from being in the business for more than 120 years has enabled Hella to develop more than 35,000 products.
Products Hella is best known for include bulbs, horns, light bars, headlights, wiper blades, and signal lighting.
In recent years, Hella began to expand in emerging markets, including Brazil, Mexico, and China.