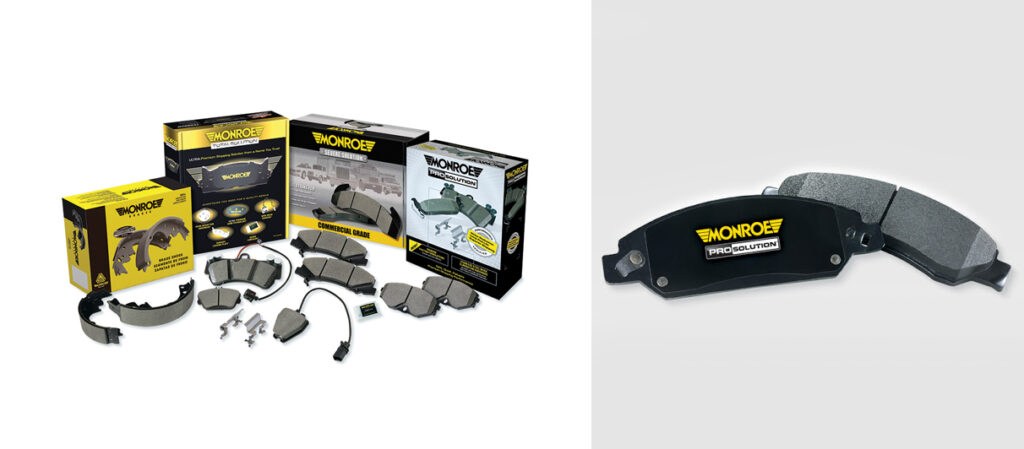 Monroe Brakes is a division of Monroe, a company that represents a subsidiary of Tenneco. 
Manufacturing of shock absorbers and struts has been the main focus of the Monroe brand for a long time.
However, the company also produces brake pads and other braking components. 
When the company achieved perfection with brake pads and shoes, it began conquering this part of the auto parts industry as well.
Monroe was founded in 1916, which means it has more than a century of experience in the automotive industry.
The Monroe Brakes product line is a popular choice for various domestic and imported vehicles.
Brakes and shock absorbers work together to ensure your vehicle stops quickly and safely.
With the two components being so closely related, Monroe has a lot of valuable insight into braking technology that other companies don't.
Monroe brake shoes feature the OE-quality design that ensures there is minimal risk of chatter and rear-wheel lock-up.
These products are made from 100% new carbon steel and include pins and levers in most applications. Monroe Brakes manufactures brake pads divided into three different product categories.
The first category is known as Total Solution and offers quality stopping solutions to imported and domestic passenger vehicles and light trucks.
The Monroe Pro Solution line of products comes at a very affordable price range made for vehicle owners on a limited budget.
Finally, the Severe Solution brake pads are the perfect choice for utility fleet vehicles, vans, and trucks.