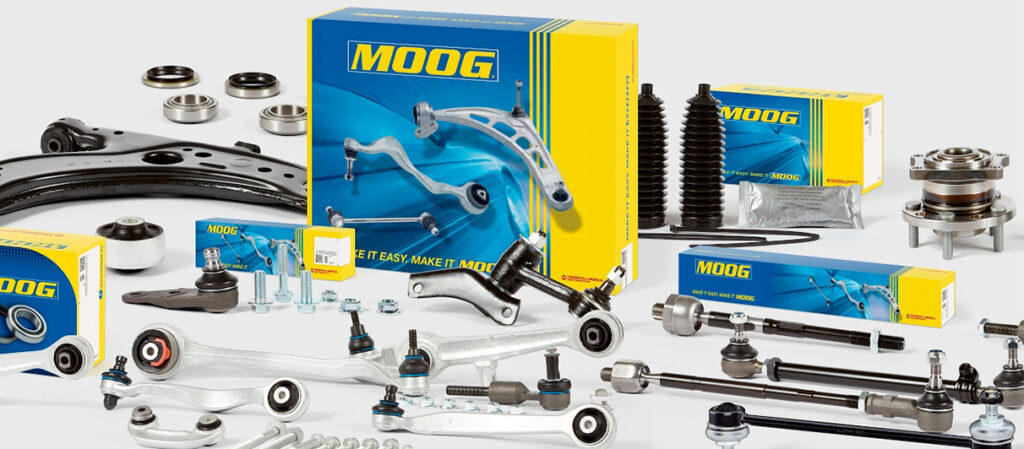 Moog is a company founded by two brothers in 1919. Today, the company is known for its steering, suspension, and chassis parts.
Notable for its high-quality products and forward-thinking design, Moog has become a trusted brand in the global automotive industry.
During the 1930s, the Moog brothers decided to start manufacturing front-end parts.
In 1937, technicians found out that the replacement parts manufactured by Moog outperformed the original factory components.
The innovation they brought to the design and manufacturing of these components helped them earn the "Problem Solver" status they're known for to this day.
Moog continued to innovate in the following years, which helped them build a long-standing NASCAR relationship. The company currently holds more than 50 patents.
Moog has long been a leading expert in the automotive industry in the US but launched its operations in Europe in 2001.
The company has earned a phenomenal reputation in Europe, as well as other parts of the world.
Components that Moog is best known for designing and manufacturing include control arms, coil springs, tie rod ends, ball joints, stabilizer bar links, steering parts, and suspension bushings.
Each part developed by Moog is made with long-lasting performance and easy installation in mind.
Fitting Moog parts is quick and simple thanks to a wide range of full component kits and pre-fitted components.
Every product the company makes is designed and tested according to ISO standards. The main goal of the company is to ensure you can drive safely and comfortably.