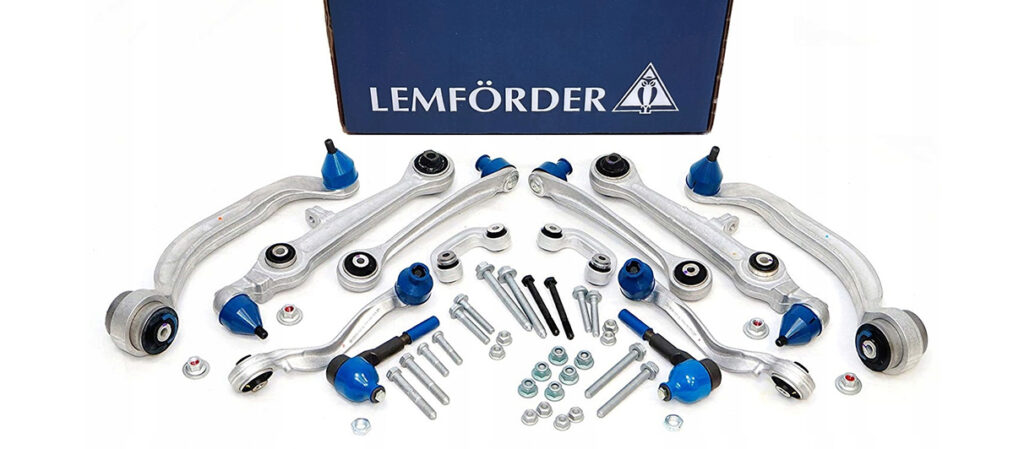 Lemförder is a brand that represents part of the ZF Group. ZF is a German car parts manufacturer with production plants in 41 countries where they employ around 150,000 people.
Lemförder is a brand that has more than 70 years of experience in the automotive industry.
The company is a reputable aftermarket auto parts supplier for more than 50 car manufacturers worldwide.
Leamforder was established in 1947 and entered the market by offering innovative solutions in chassis technology for the German market.
In less than 20 years, Lemförder managed to expand its operations to the global automotive market.
The company was founded in the small town of Lemförde, Germany.
Today, it has production and engineering sites in many countries around the world. Nevertheless, the company continues to engineer more than 90% of its products in Germany.
Lemforder has been a part of the ZF Group since 1984. The brand is globally recognized thanks to its logo that features an owl. It's the same logo that has hardly changed since the company was first established.
Lemförder manufactures various auto parts, including torque rods, ball joints, control arms, suspension joints, stabilizers, tie rod ends, and steering levers. 
The company is committed to making quality products and rigorously tests each one to ensure they are of the highest quality possible.
It uses machines to simulate extreme workloads and weather conditions when testing auto parts.
Lemförder uses state-of-the-art technology to precisely produce each product.
At every Lemförder manufacturing plant across the world, electronic and visual checks are done at each stage of the production process.