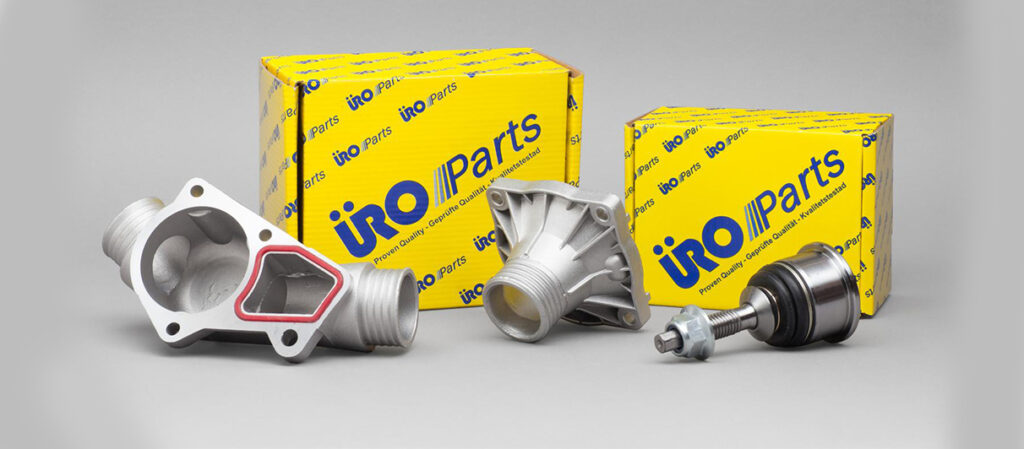 The URO Parts brand provides more than 4,000 top-quality replacement parts made specifically for European vehicles.
All products sold by this brand are exclusively manufactured by A.P.A. Industries. Headquartered in California, A.P.A. Industries is a manufacturer that's been in business for more than 30 years.
The company got its start in 1984 by releasing a small line of Mercedes-Benz accessories.
Seven years later, A.P.A. industries made deals with several factories in different countries to produce its first line of luxury European replacement parts. However, it wasn't until the 21st century that the business really took off.
In 2004, the company created the URO Parts brand to market its automotive replacement parts for European cars. Today, the brand has sales operations on multiple continents, including North America, Australia, Asia, South America, and Europe.
Due to the outstanding quality and competitive prices of URO Parts products, this brand supplies its components to some of the world's largest spare part distributors.
URO Parts has a very impressive catalog that features several different product categories.
Some of the most popular parts made by the company include fuel systems, braking components, electrical products, exhaust systems, and suspension parts.
Every product sold by URO Parts is made with easy installation in mind for both professional and DIY vehicle repair.
Apart from the standard line of automotive replacement parts, the company also offers URO Premium products that exceed the quality and performance of OEM parts. Each product under the URO Premium line comes with an unlimited mileage, lifetime warranty.