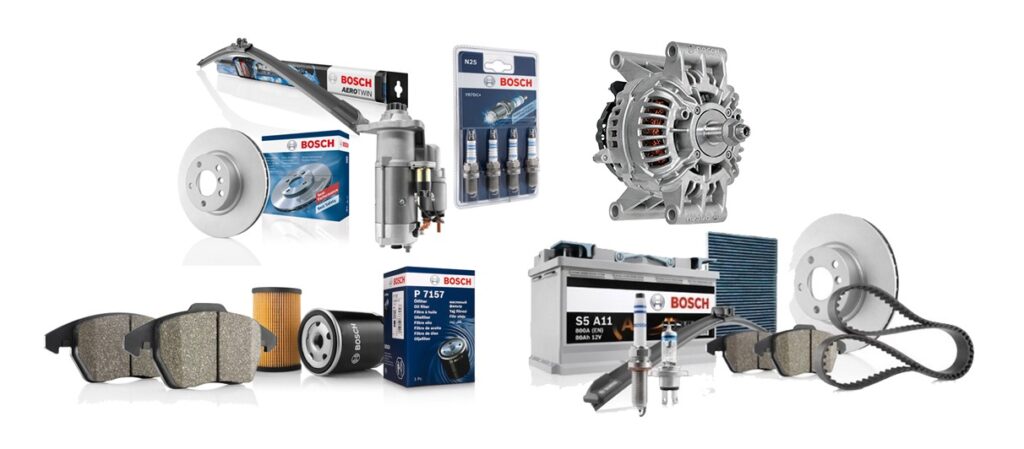 Bosch is a world leading multinational engineering and electronics company headquartered in Gerlingen, near Stuttgart, Germany. The company was founded by Robert Bosch in Stuttgart in 1886. Bosch is 92% owned by Robert Bosch Stiftung.
About 60% of Bosch's worldwide annual sales are produced in automotive technology. Bosch invented the first practical magneto, an early ignition electrical source, which provided the spark to ignite the fuel in most of the earliest internal combustion engines, and is still used in general aviation engines. Bosch's corporate logo to this date depicts the armature from a magneto.
Bosch was an early manufacturer of Anti-lock Braking System (ABS), and as time passed, Bosch became a leader in such specialized fields as traction control systems (TCS), the Electronic Stability Program (ESP), body electronics (such as central locking, doors, windows and seats), and oxygen sensors, injectors and fuel pumps.
Even in such humble technological areas as spark plugs, wiper blades, engine cooling fans and other aftermarket parts, Bosch has over $1 billion in annual sales.
Bosch is a leading supplier of car stereo systems and in-car navigation systems.
Bosch is supplying hybrid diesel-electric technology to automakers, including PSA Peugeot 3008.
Bosch improves quality of life worldwide with products and services that are innovative and spark enthusiasm. In short, Bosch creates technology that is "Invented for life."