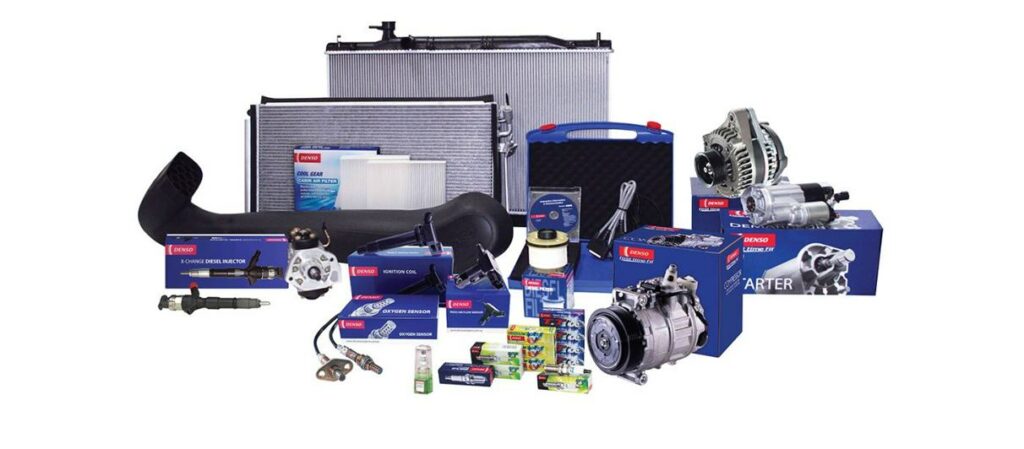 The origins of the Denso corporation trace back to the 1930s when it served as the in-house electrical and radiator division of the Toyota Motor Corporation.
At the time, the company was known as Nippon Electrical Equipment. The company ultimately split from Toyota in 1949 and changed its name to Nippon Denso.
In 1953, Denso started technical cooperation with Bosch to further improve innovation and develop better products. After becoming a well-known brand in Japan, Denso decided to expand its operations to the United States and Canada in 1966.
The corporation is often credited for establishing the first integrated circuit research facility in the automotive industry.
Although the corporation became independent, it remained a part of the Toyota Group of companies.
To this day, they supply many of their products to Toyota. As one of the largest auto parts suppliers in the world, Denso products are used by car manufacturers in many countries across the world.
Denso is best known for developing and manufacturing components such as batteries, fuel pumps, wiper blades, filters, spark plugs, starters, alternators, and ignition wires.
Denso grew from a small operation to a corporation that currently consists of more than 200 consolidated subsidiaries.
There are over 86,000 people that work for Denso in various countries. The Denso International America division has more than 17,000 employees in North, Central, and South America.
Around 25% of the Denso Corporation is owned by Toyota Motor Corporation, while Toyota Industries owns around 9% of the company.