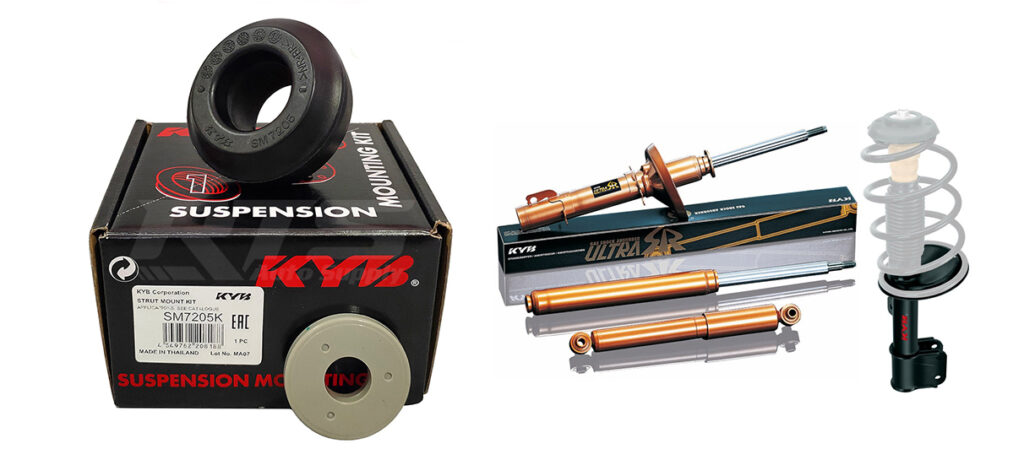 The KYB Corporation is a Tokyo-based automotive company that specializes in manufacturing shock absorbers, power steering systems, air suspensions, coil springs, sensors, and other products.
The company was founded in 1919 by Shiro Kayaba. Throughout the last century, KYB has made both replacement parts and original equipment parts for cars, trucks, buses, motorcycles, aircraft, and various industrial applications.
KYB is known for being one of the largest shock absorber manufacturers in the world.
It is also one of the world's leading suppliers of OE shock absorbers to vehicle manufacturers. The corporation has 32 facilities located in 21 countries.
KYB owns the largest shock absorber manufacturing plant on the planet, located in Gifu, Japan.
One strut is made every 15 seconds at this factory thanks to its highly automated production process.
The KYB Corporation has an annual output of 75 million shock absorbers worldwide.

This brand is a leading supplier to major car manufacturers including Toyota, Honda, Mitsubishi, Nissan, Chrysler, GM, Lexus, and many more.
It owns 15 production plants located in the United States, Europe, and Asia. The company has the largest production volume out of any other shock absorber manufacturer.
KYB exports its products to over 100 countries across the globe. In North America, the most popular products developed by the KYB Corporation are shocks and struts.
The company has been increasing its presence in the North American market in recent years, where its manufacturing, distribution, and sales are managed by four subsidiaries in the US and Mexico.